K2K Urban Design Competition

State NSW
Client Randwick City Council
Competition EOI and single stage design competition
Winner JMD with Hill Thalis Architecture and Urban Projects

Jury
Malcolm Snow, Chief Executive National Capital Authority
Ben Hewitt, Deputy Government Architect NSW
Jennifer Neales, Director Fred St
Kerry Clare, Director Clare Design
Tim Greer, Director Tonkin Zulaika Greer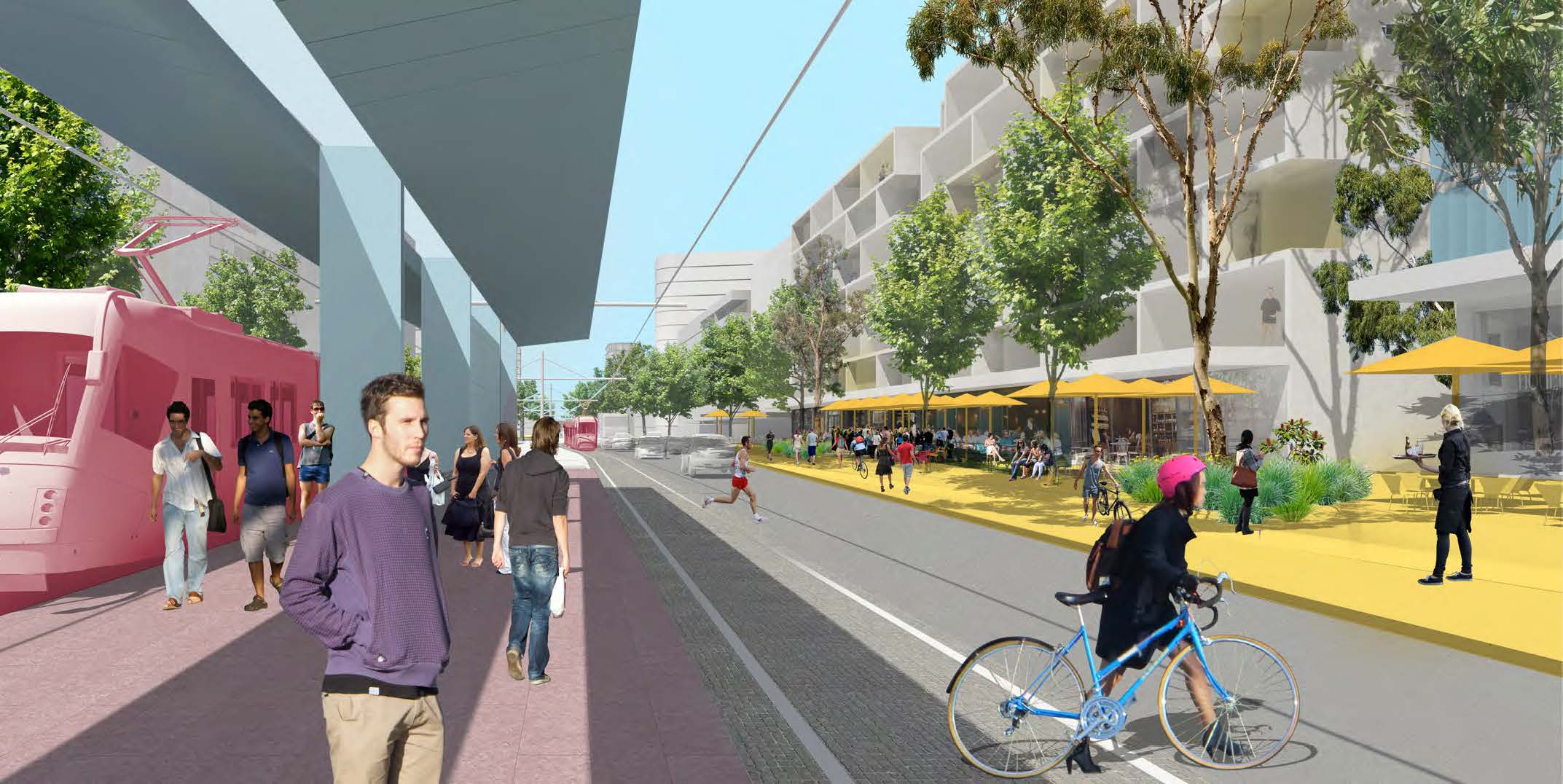 Sydney is experiencing significant change and the City of Randwick is too. The new light rail together with forecast growth in housing and jobs means that Council and the community need to take control of shaping our future. Kensington and Kingsford are important precincts and Council invites the urban design and architecture community to develop a plan for Kensington and Kingsford that will deliver great places to live, work and visit.
The light rail will connect Sydney's CBD to the South East and Eastern Suburbs. The light rail will open up Kensington and Kingsford to be thriving centres with proximity to the Randwick Education and Health Strategic Centre, the CBD and Centennial Parklands.
The design brief outlined key outcomes of economic and business opportunities, Public Space, Housing Growth and Diversity and sense of identity of place. The designs were to activate new light rail stations as activity hubs and consider the potential effects of change on the existing suburbs.
The competition was run in two stages – an Expression of Interest stage, where design teams put forward why they should be considered as finalists; and a Competition stage, where the shortlisted finalists created designs and ideas for Kensington and Kingsford. This was followed by a single stage design competition. The winner was JMD with Hill Thalis Architecture and Urban Projects.
For more information go
here.